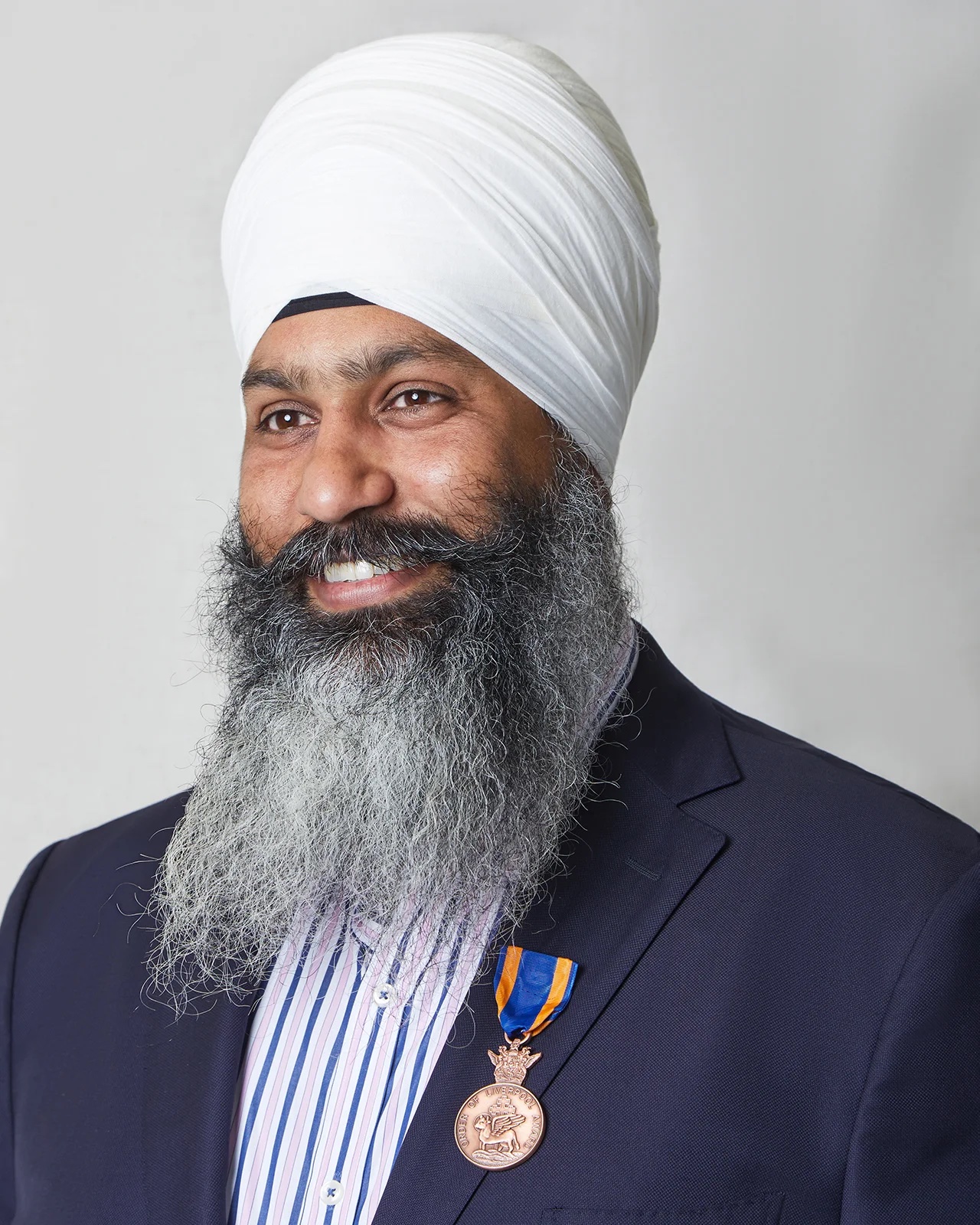 My name is Amar Singh and I'm the President and Founder of charity organisation Turbans 4 Australia. Since 2015, my team and I have been providing assistance to Australians from all walks of life while also promoting multiculturalism and religious tolerance.
Baptised Sikhs like myself are particularly visible because we wear turbans and grow beards, making us easy targets for abuse and discrimination. A co-worker once told me I looked like a terrorist. While simply going about my daily life, strangers on the street have asked me if I'm carrying a bomb, or what I'm hiding under my turban. It's worth remembering that after the terrible events of 9/11, the first victim of a hate crime was an American Sikh.
It saddened me that my turban, my spiritual crown, the most sacred object on my body, had become an object of fear. My experiences of discrimination were far from the accepting multicultural Australian society I had known and loved since I arrived here as a fifteen-year-old. I wanted Australians to see Sikhs as people they could trust and turn to in times of need. And I wanted to do so by following the teachings of my faith, particularly our strong tradition of helping those in need regardless of their race, religion, ethnicity or social status.
So I thought: what better way to teach others about my community and my faith than through charity work?
Since we began, my amazing team of volunteers at Turbans 4 Australia has worked tirelessly to help hundreds of thousands of Australians in need. We've assisted people facing all kinds of challenges, from those impacted by natural disasters like floods, bushfires and cyclones, to those facing homelessness, domestic violence, poverty, unemployment and isolation.
We've taught people in cities all over Australia about the Sikh community through our regular Turban Fest events. By tying turbans on people's heads, we create an opportunity to chat without fellow Australians and show them that our turbans and beards are nothing to fear. We've staged traditional Bhangra dance performances and demonstrated the Sikh martial art of Gatka at venues throughout the nation, including official Australia Day celebrations in Sydney and Melbourne, the Cancer Council's Relay for Life, and numerous multicultural events.
By forming connections with people from all walks of life, we're breaking down the barriers of fear and misunderstanding while following the core Sikh values of equality, respect and service to humanity. As a proud Sikh and Australian, it is my deepest hope that Turbans 4 Australia will continue to promote multiculturalism, interfaith dialogue, charity and compassion for many years to come. My fellow volunteers and I will certainly try our hardest to create a more tolerant society.
©2022 by Turbans 4 Australia, Inc.